You can create a redirection rule using the "URL Parameters" rule type: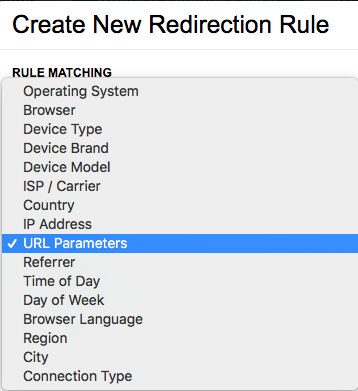 For example, let's say you want to redirect visitors when the parameter keyword=something.
Then, you would setup the rule like this: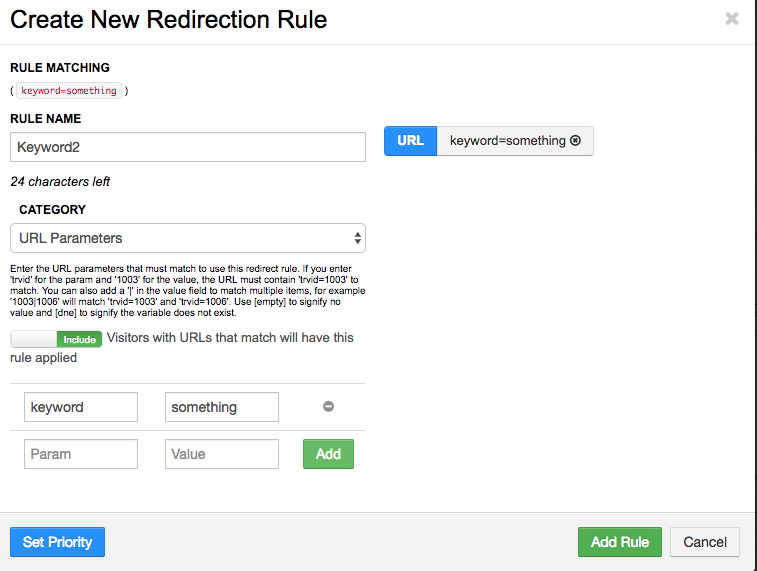 Going forward, if any visitors coming in have the parameter keyword=something in the URL that they came in on, then they will be redirected to whatever offers and landing pages you setup for this rule.
If you have any questions on set up or need assistance, please contact Support anytime and we would be happy to help you out.