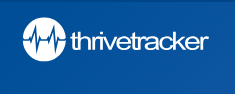 ThriveTracker is the ultimate mobile and web campaign management solution for affiliates. We focus on campaign management so you can focus on competition, strategy and scale. As a ThriveTracker User, you can kiss Excel spreadsheets goodbye and tell those overpriced trackers to get lost. Our tracking platform has all the tools you need to compare your spend to what you've earned in real time. Our platform was developed to offer entrepreneurs like you the very best technology for tracking and optimizing the everyday operations associated with successful performance marketing.
At ThriveTracker, we all come to work every day because we believe in performance marketing. Whether your affiliate marketing journey pre-dates the "gig economy" or this is a new side hustle for you, you're a welcome member of a thriving community. We love automating processes, removing tedious tasks from your plate and helping you find the pockets of traffic that maximize your profit.
Throughout the history of business, people have used data to make more informed decisions. Our mission at ThriveTracker is to make your data make sense. Today we provide the ultimate mobile and web campaign management solution in the industry.
ThriveTracker was founded in 2014 with a mission to deliver an exceptional experience for our users. We're committed to investing in engineering, research, customer support and great design.
We have a great team with agile developers that are constantly rolling out new releases. Let's check out some of our highlights below so you can see some of what we bring to the table.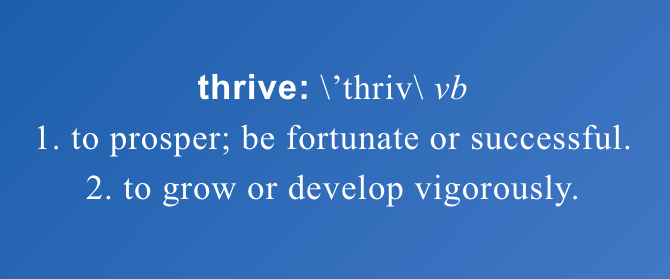 Fastest Redirects
We use globally distributed AWS infrastructure and our cutting edge technology to ensure that your traffic gets to where it's supposed to go and fast. We handle both desktop and mobile traffic so you can stop losing clicks you paid for with slower trackers.
Auto-Scaling
With ThriveTracker's cloud-based solution, when you scale, your instance also scales. When you've found the perfect traffic source and the hottest offer, your tracker should be the last thing on your mind.
Integrate with Ease
ThriveTracker supports 50 traffic sources and counting. Don't see your source? Reach out to us and we will get it added for you!
World Class Support
The ThriveTracker team is here for you. We're committed to supporting your business and are constantly improving our solutions. We have a full team ready to assist you with any questions or solutions that you may need. Is there a feature you would like to see that we are missing? Reach out and let us know! We're always looking to hear feedback from you on how we can further improve.
Extensive Reporting
You have the ability to generate Drill-Down reports that can group multiple variables like geo, creative, device, etc.. to help you identify which combinations are yielding the highest returns.
Landing Page Pixel
Place our click tracking pixel on your landing page and run traffic directly to your page from your traffic source. ThriveTracker allows you to track everything without a redirect (great for Adwords and Facebook!).
Funnel Support
Set up multiple landing page and offer split-tests.

Track unlimited pages in a funnel using Branches.

Attribute upsell conversions to the correct offer.

Swap offers without having to edit the landing page code.
Multi-User Access
ThriveTracker, as a platform, prides itself on the flexibility it brings to the table.
While truly built for affiliates, it can be applied in so many different ways.Create separate logins for your employees, affiliates, or partners.
Today, you might be working on your own, but in a few months, you might need help. Today, you might be a member of a 10-person media buying team, and the rest of the team doesn't realize how good you have it with us.
No matter what your situation, there is a good chance that this feature will come into play for you at some point.
You are the admin on the account. This means you define everything regarding who gets to work with it, what they will see, and what they're allowed to do within the platform. Permissions so easy to adjust on the fly and changes that take effect immediately.
Also, if you ever choose to start brokering offers or re-brokering offers, you can run your new-found affiliates directly through ThriveTracker, and assign them permissions only through the campaigns they create and no others.
If you haven't tried ThriveTracker yet, please sign up now for a free trial!