We can only see the requests that come into ThriveTracker, and ThriveTracker will track all traffic coming into your campaigns. We have, however, no way of auditing the traffic source to know for sure how many clicks they sent.
With Thrive, you can go to Tracking > Click/Conversion Log and see every click that comes in. It's a very transparent log and you can provide them with a log so they can investigate too if you'd like.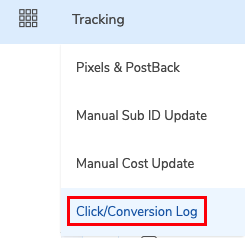 The discrepancy can be due to many reasons.
The traffic source may have bot traffic

Traffic source may have slow redirects internal to them (i.e. they log a click first, then go through their own redirects and users/bots can exit early before coming into Thrive).

If you're self-hosted, it could also be due to a slower redirect latency on your server setup.
Please note, the biggest thing about the self-hosted package is that it can only be installed on 1 single server. It cannot be load balanced across multiple servers across the world. Therefore, the speeds on worldwide redirects will be limited to 1 location (your server location).
This means that if you're buying traffic from a geo far from your server, the redirects may be slower. You can test the redirect speed from your campaign URL using Pingdom.
Alternatively, if performance is a top priority, please consider using our Cloud Service.
Our Cloud Service is a globally-distributed Amazon cloud infrastructure with hundreds of click tracking servers in all AWS data centers, so your redirects are as fast as possible anywhere worldwide.
If you have any questions or need assistance, please contact Support anytime and we would be happy to help you out.