For anyone who is using
ClickBank
or want to start promoting products on ClickBank,
THRIVE
is now fully integrated with their real time conversion tracking service.
If you are a Thrive user already, you know that most of the time you depend on Thrive's post-back URL to call back to Thrive whenever one of your offers receives a conversion.
ClickBank, however, doesn't support this capability. Instead, they have their own version of a conversion post-back called the "Instant Notification Service". With this integration, when you get sales, Thrive will automatically be notified in real time of a conversion just like using its post-back URL for other offers.
Here's a quick and easy guide on how to set it up.
First, grab the ClickBank-specific URL from the Tracking section: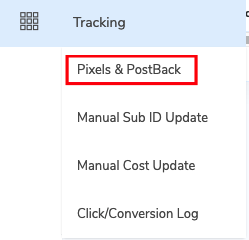 On that page, copy the URL in Step 1: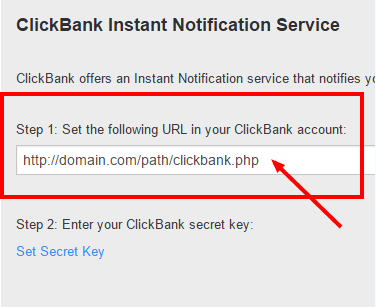 Then, log into your ClickBank interface and go to Settings > My Site.
Scroll down to Advanced Tools and click the Edit link.
On that page, paste in the URL that you just copied:

Make sure that Version 6.0 is selected and then click "Test IPN".
On that page, you'll also see a "Secret Key":

Copy that key and go into Thrive to enter it: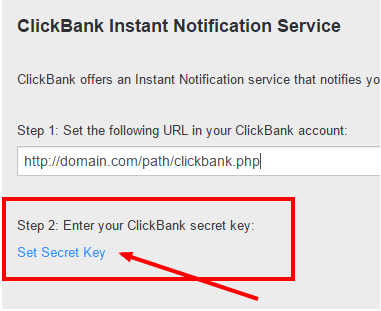 Once you've completed Step 2, you're all set! When you get sales, THRIVE will get notified of the conversions in real time.
If you have any questions on set up or need assistance, please contact Support anytime and we would be happy to help you out.